Are you a Renter in Corcoran Neighborhood? If the answer is "yes!" you are invited to a party and potluck showing appreciation for you!
The Renter Appreciation Party and Potluck is a way for you to meet and mingle with your neighbors, win cool, prizes, and receive an item that will aid in making your home more energy efficient. At CNO we care about our residents and what their experience is in the neighborhood. We will also have a box designated to ideas you have for the neighborhood and any complaints.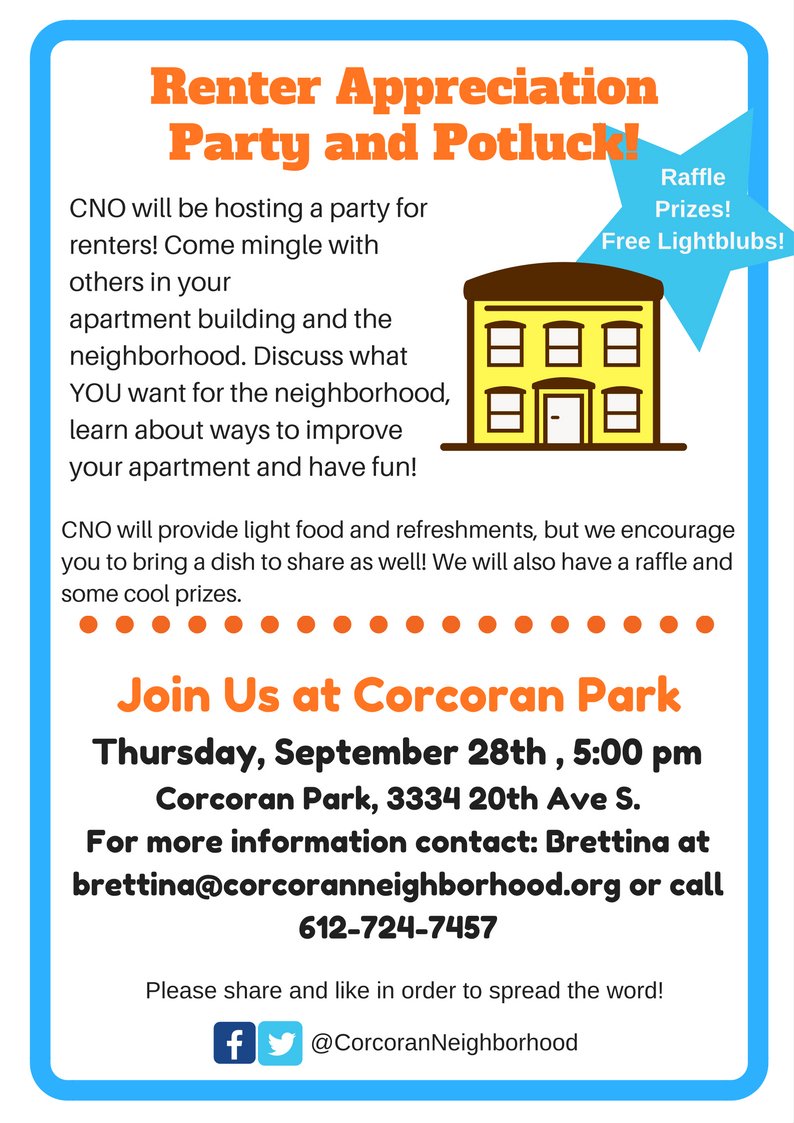 Please join us for community, food, and fun.
Don't forget to bring your favorite dish!